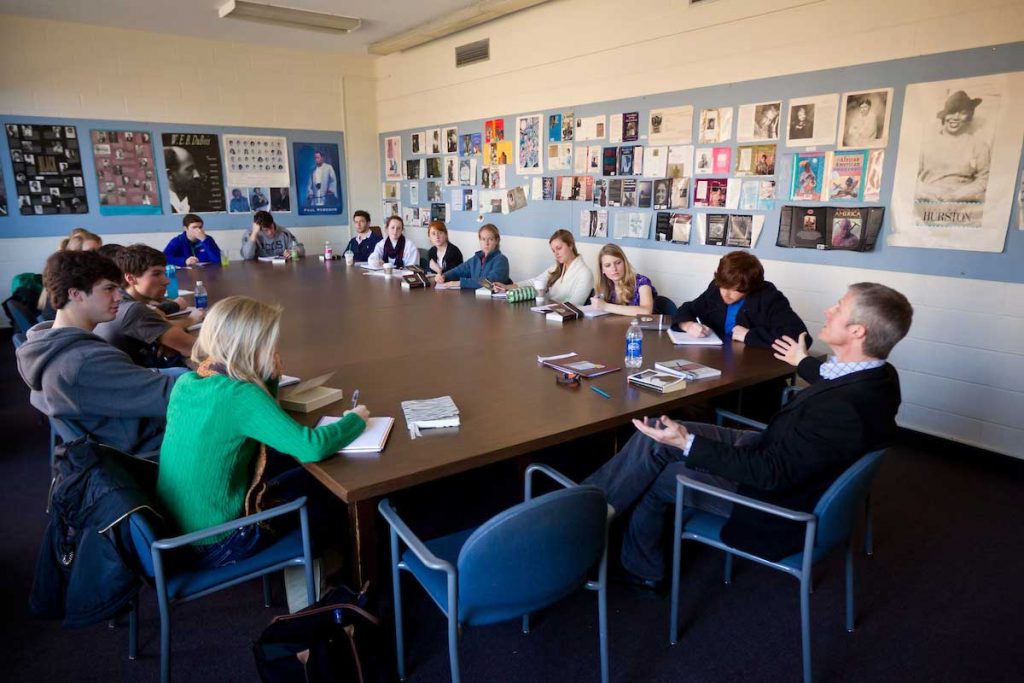 Jewish Faculty and Staff
Wake Forest has numerous Jewish faculty and staff members throughout its various schools, departments and offices.  Students and faculty have opportunities to mingle at all Hillel events as well as at all Office of Jewish Life activities.
The Jewish Studies Program
Information about the Jewish Studies Program and the Jewish Studies minor can be found here
New Jewish Studies Offering:
CRN 98656, Blended with Online Pathway, T/Th 3:30-4:45
 Course Description: 
HST 320: Write and Record! Diaries and Memoirs of the Nazi Holocaust (3 h)
Barry Trachtenberg, trachtbc@nullwfu.edu
Many decades after the end of World War II, the diaries and personal writings of victims and survivors of the Holocaust were often not taken seriously as evidence of Nazi crimes by scholars or jurists who believed these works were too subjective in their orientation to be of historical or legal value. More recently, however, such works have proven to be of incalculable worth as testimony to Jewish life under persecution. As the historian, Saul Friedländer has argued, "personal chronicles are like lightning flashes that illuminate parts of a landscape: They confirm intuitions; they warn us against the ease of vague generalizations. Sometimes they just repeat the known with an unmatched forcefulness." (Nazi Germany & the Jews vol. II, xxv).
Through a combination of face-to-face discussions (as the situation permits), online meetings, journal assignments, assessments, and formal writing, we will consider some of the historical questions raised by Holocaust diaries and memoirs, including:  What can be learned about the Holocaust through autobiographical writing? To what extent were the authors aware of the scope of the attacks on European Jewry beyond their own immediate experience? What responses were available to Jews during this period? How did the authors make sense of their experiences? What are the merits and limits of autobiographical writing as a historical resource? How do accounts of the period change as authors' chronological proximity to the events increases?
No prior knowledge of the Holocaust is required for this class. Students at all levels, from first-year to senior, are very welcome.
Study Abroad, and in Israel
Contact The Center for Global Programs and Studies for more information.
Read about our Study Abroad in Jewish Venice here.
Department for the Study of Religions & The School of Divinity
The Department for the Study of Religions (http://college.wfu.edu/religion/)  and the School of Divinity (http://divinity.wfu.edu/) offer courses in the Hebrew Bible and Comparative Judaism courses, with additional courses being planned for the future. They also offer Biblical Hebrew, which meets the language requirement for Wake Forest students.
Humanities
History, German Studies, English, Political Science, and the American Ethnic Studies Departments as well the Humanities Institute offer courses in American Jewish Culture, American Jewish Literature, a survey of Jewish history, Ancient Israel, and courses on the Middle East.
Guest Lecturers and Discussions
Wake Forest has hosted distinguished Jewish Studies faculty from other institutions who have lectured on Anti-Semitism, Jewish identity, and other subjects.
Office of Jewish Life
Staff from the Office of Jewish Life, within the Office of the Chaplain, offers informal classes on prayer,  on Torah, and on Judaism.  Students are encouraged to ask questions and are given opportunities to learn one on one.
Graduate Studies
Wake Forest boasts a graduate population of approximately 2,500 students, including the School of Business, the School of Law, and the School of Medicine.  We welcome all graduate students to all our events.
Contact Us
Jewish Life Office
Dr. Gail Bretan
Associate Chaplain for Jewish Life
The Office of the Chaplain
Wake Forest University
Benson Center 321, PO Box 7204
Winston-Salem, NC 27109
336.758.4056
---
Hillel
---
AEPi
---
SSI – Students Supporting Israel
---
Israel Fellow
---
Jewish Studies
Dr. Mir Yarfitz
Director, Jewish Studies
B114, Tribble Hall

336.758.2580
---
Office of the Chaplain
Peggy Beckman
Office Manager
8D, Reynolda Hall
336.758.5210
---
To Donate: Thank you for your donations that make our programs possible.